Hen or stag do London from £15 to £75 pp
Are you looking for a perfect place to celebrate your stag do or hen do? You might want to consider Londen! London is the capital city of the United Kingdom and it has over 13 million inhabitants and of course a lot of stag do ideas London or hen do ideas London. The city of London has a huge boundary, up to 1.12 square mile. Since the late 19th century the name London also referrers to the 32 boroughs around this boundary. London is a leading city, who is distinguishing itself in inter alia arts, education, fashion, healthcare, media, tourism and transport. Did you know that London is the most visited city in the world? Not strange that its so popular for a hen do London or stag do London. Did you know that it has the largest city airport system in the world, ever measured? Perfect to get to London by plane for an original stag do London or hen do London. London also has a lot of beautiful sights throughout the whole city. They even have four of the World Heritage Sites: The Tower of London, Kew Gardens (or the Royal Botanic Gardens), the sit comprising the Palace of Westminster, Westminster Abby and St Margaret's Church and the historic settlement of Greenwich. Next to these sites there are a lot more things to see in London. Even the London Underground is unique; it is the oldest network in the world! The perfect way to trave through the city to stag do London. The network has been build in 1863. It is not only the oldest, but even the second longest metro system in the world. Nowadays the London Underground is usually referred to as the Tube. Every day there are over three million journeys made with this Tube. No wonder London has been commended the city with the best public transport. Would you rather prefer your stag do London or hen do London to be more about shopping and relaxing? That's possible too in London! The West End is the most famous shopping area of London. This area also has expensive residential areas where you can buy things for millions of pounds. We wish you a nice a special stag do or hen do London.

Onemotion/Festaz Partner & Preferred Partner quality mark
We want to achieve a very optimal experience for our customers, both in preparation and on the day of the event itself. What we see as an important indicator of quality is the time in which we cooperate with a partner to great satisfaction. That is why we have 2 quality marks that represent this idea.


Hen do in the UK
Hen do ideas London
London, Woking, Southend-on-sea Chlemsford, etc. - Hen do London
Hen do ideas Liverpool
Liverpool, Ellesmere Port, Chester, Warrington, etc. Hen do Liverpool
Hen do ideas Birmingham
Birmingham, Wolverhampton, Worcester, Telford etc. Hen do Birmingham
Hen do ideas Leeds
Leeds, Castleford, Wakefield, Wetherby etc. Hen do Leeds
Hen do ideas Sheffield
Sheffield, Rotherham, Chesterfield, Barnsley etc. Hen do Sheffield
Hen do ideas Bristol
Keynsham, Bath, Chipping Sodbury etc. Hen do Bristol
Hen do ideas Manchester
Oldham, Rochdale, Bolton or Wiganetc. Hen do Manchester
Hen do ideas Leicester
Loughborough, Melton Mowbray, Coalville or Oakham. Hen do Leicester
Hen do ideas Coventry
Northampton, Kettering, Rugby or Royal Leamington Spa. Hen do Coventry
Hen do ideas Hull
Beverley, Grimsby, Scunthorpe or Selby. Hen do Hull
Hen do ideas Bradford
Halifax, Shipley, Brighouse or Thornton. Hen do Bradford
Hen do ideas Stoke-on-trent
Kidsgrove, Stone, Congleton or Crewe. Hen do Stoke-on-trent
Hen do ideas Wolverhampton
Wombourne, Walsall, Bloxwich or Telford. Hen do Wolverhampton
Hen do ideas Nottingham
Grantham, Newark-on-trent, Mansfield or Loughborough. Hen do Nottingham
Hen do ideas Plymouth
Plympton or Ivybridge. Hen do Plymouth
Hen do ideas Southampton
Portsmouth, Eastleigh, Waterlooville or Fareham. Hen do Southampton
Hen do ideas Reading
Newbury, Basingstoke, Farnborough or Maidenhead. Hen do Reading
Hen do ideas Norwich & East England
Bedford, Southend-on-Sea, Ipswich or Cambridge. Hen do Norwich & East England
Hen do ideas Cardiff & Wales
Cardiff, Barry, Penarth, Caerphilly, etc. - Hen do Cardiff & Wales
Hen do ideas Glasgow
Glasgow, Paisley, Greenock, etc. - Hen do Glasgow
Hen do ideas Edinburgh
Edinburgh, Peebles or Fife, Livingston, Queensferry, etc. - Hen do Edinburgh
WHY STAG/HEN DO IDEAS?
best stag & hen do

ideas in town

book directly at the

organizing company

find your inspiration

here!

the best market

prices available
---
Your activities here?
please visit the contactpage and send us a message
LONDON AND SURROUNDINGS
Looking for a stag do idea near London? A stag do in the small and nice Woking, or a hen do Woking, a stag do Southend-on-sea with his nice venues, the intimate nightlife for a stag do Chlemsford or a great stag do in Watford (or hen do Watford)? Watford is a borough that is situated 17 miles northwest of London. In the late 19th century it was a urban district. In the early 20th century it became a municipal borough. The district count nearly 100.000 inhabitants and has different parks and theatres. If you would like to celebrate your stag do London in the area of London, you might want to consider to go to High street in Watford. In this area you can party all night long. Also other options are available. 40 miles east of London you find Southend-on-sea. This area is a seaside town with a borough status. Here you will find the longest leisure pier in the world. This area is based on tourism, and because of the good rail connections, it is a dormitory town for city workers. Fortunately Southend-on-sea also has 3 venues for a good stag do with lots of music and entertainment! Offcourse also suitable for a hen do Southend-on-sea. Rather have your stag do London nearby in the city of Woking? Woking is a conservative area and has a little over 60.000 inhabitants it is situated in the southwest area of London. Woking is the home of the McLaren group and there are a lot of churches, both old and new. Are you looking for an area to celebrate your stag do and you want it to be near London but smaller? Woking might be a good alternative. East of Londen you will find Chelmsford. Until the 1980's the Marconi Company was settled in this area. In the eighties, most of the factories were closed or sold. Afterwords this area became more of a contribution centre. But of cource Chelmsford also has a intimate nightlife for an unforgettable stag do or hen do Chelmsford. Have a nice day with your special hen do or stag do with the ideas on this website.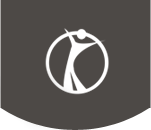 Hen do ideas
We would like to inspire you by providing you with interesting hen do ideas in the UK and abroad.
Hen do ideas
The best hen do ideas in town.
Book directly at the organising company.
No unnecessary costs
The best market prices available
Interesting links