Book directly at organising company
Your no-strings-attached information request will be sent directly to the appropriate partner. As a result, there are no fees for unnecessary intermediaries. Also questions, comments or requests will be givin directly to the partner.
No unnecessary costs
You will be booking directly with the partner itself. The contact with this partner is simple and fast. You discuss with the partner all your wishes to organize unforgettable teambuilding ideas.
The best market prices available
Onemotion is constantly searching for new partners. We are looking for the best price/quality ratio. As a result, the customer will always get the best offer.
Hen do ideas
Did your best friend ask his girlfriend to marry him? Is the most important day of their lives coming closer every day? Before it's wedding and partytime the groom and bride-to-be have to say goodbye to their bachelor lives. Maybe the bachelorette asked you to organize this important bachelorette goodbye party. On this website you are on the right place for good hen do ideas in troughout England. You have different names for this important happening. Bachelorette party, hen party, hens party, hen night, hens night, hen do or hens do. A lot of different names for this one special occasion. Hen do is very common in England and Ireland. In New Zealand and Australia the terms hens night or hens party are common. In the United States and Canada the term bachelorette party is common. Sometimes people also use the term stagette in Canada. The term for a pre wedding hen party was originally used in the United States and around 1900 discribed as a female gathering with tea and chitchats. In the next 100 years the hen do has changed a lot. The modern and latest form of hen do or bachelorette parties evolved during the sexual revolution in the sixties until the eighties. After that time bachelorette parties were filled with sexual freedom, a lot of drinking and male strippers and became the hen do parties of these days. When you are organizing a hen do party there are many options. Rather have some team building options? Please visit our team building website.
There are different kinds of entertainment, depending on the wishes and ideas of which the organizers think that will fit the best for the guest of honor. There are a lot of hen do ideas. You can choose the "pamper party" with a lot of spa treatments, common dinners, cooking classes, cocktail parties, dancing workshops or wine tastings. This is a nice and comfortable choice for guests who like to talk with the other guests or with the bride-to-be. The etiquette expert Peggy Post said: "whatever entertainment is planned, it should not be embarrassing, humiliating, or endanger the honoree or any of the guests." A nice and old tradition is to propose a toast to the bride-to-be and maybe even do a drinking game to start the evening with a kickstart. Are you ready for an unforgettable hen party with a lot of nice hen do ideas? Do you choose a naked butler or a naked chef to cater your guests? Or do you rather choose a relaxed evening with cocktails and a dancing workshop? Hen do ideas at the website are made to help you find the nicest and best hen do ideas for your hen do. We hope that our ideas will help you organize an unforgettable stag do. We wish you a lot of fun and inspiration at your stag do.
Hen do in the UK
Hen do ideas London
London, Woking, Southend-on-sea Chlemsford, etc. - Hen do London
Hen do ideas Liverpool
Liverpool, Ellesmere Port, Chester, Warrington, etc. Hen do Liverpool
Hen do ideas Birmingham
Birmingham, Wolverhampton, Worcester, Telford etc. Hen do Birmingham
Hen do ideas Leeds
Leeds, Castleford, Wakefield, Wetherby etc. Hen do Leeds
Hen do ideas Sheffield
Sheffield, Rotherham, Chesterfield, Barnsley etc. Hen do Sheffield
Hen do ideas Bristol
Keynsham, Bath, Chipping Sodbury etc. Hen do Bristol
Hen do ideas Manchester
Oldham, Rochdale, Bolton or Wiganetc. Hen do Manchester
Hen do ideas Leicester
Loughborough, Melton Mowbray, Coalville or Oakham. Hen do Leicester
Hen do ideas Coventry
Northampton, Kettering, Rugby or Royal Leamington Spa. Hen do Coventry
Hen do ideas Hull
Beverley, Grimsby, Scunthorpe or Selby. Hen do Hull
Hen do ideas Bradford
Halifax, Shipley, Brighouse or Thornton. Hen do Bradford
Hen do ideas Stoke-on-trent
Kidsgrove, Stone, Congleton or Crewe. Hen do Stoke-on-trent
Hen do ideas Wolverhampton
Wombourne, Walsall, Bloxwich or Telford. Hen do Wolverhampton
Hen do ideas Nottingham
Grantham, Newark-on-trent, Mansfield or Loughborough. Hen do Nottingham
Hen do ideas Plymouth
Plympton or Ivybridge. Hen do Plymouth
Hen do ideas Southampton
Portsmouth, Eastleigh, Waterlooville or Fareham. Hen do Southampton
Hen do ideas Reading
Newbury, Basingstoke, Farnborough or Maidenhead. Hen do Reading
Hen do ideas Norwich & East England
Bedford, Southend-on-Sea, Ipswich or Cambridge. Hen do Norwich & East England
Hen do ideas Cardiff & Wales
Cardiff, Barry, Penarth, Caerphilly, etc. - Hen do Cardiff & Wales
Hen do ideas Glasgow
Glasgow, Paisley, Greenock, etc. - Hen do Glasgow
Hen do ideas Edinburgh
Edinburgh, Peebles or Fife, Livingston, Queensferry, etc. - Hen do Edinburgh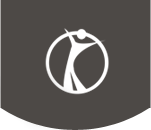 Hen do ideas
We would like to inspire you by providing you with interesting hen do ideas in the UK and abroad.
Hen do ideas
The best hen do ideas in town.
Book directly at the organising company.
No unnecessary costs
The best market prices available
Interesting links