Hen do Birmingham from £15 to £75 pp
Are you looking for an great and original stag do Birmingham or hen do Birmingham? Stag do ideas for this big day (or night?). Birmingham is a metropolitan borough in the West Midlands of England and a big city. A perfect place for your stag do or hen do Birmingham. Did you know that Birmingham is the most populous city outside London? The city of Birmingham lies in the West Midlands Built-up Area and is the 3rd populous built-up area in the UK. Birmingham is very important for events, transport, retail and as a conference hub. Did you know that Birminghams metropolitan economy is the second largest in the UK? Did you also know that Birmingham is the second largest centre of higher education in the UK? You can see that Birmingham is not a small city in the United Kingdom. People from Birmingham are called 'Brummies' (originates from the city's dialect name Brummagem). These brummies have over 30.000 hectares of public space, devided over more than 500 parks. Birmingham has by far the largest urban park in Europe, named Sutton Park. Birmingham also has a botanical garden, close to the city centre. If you are looking for a stag do for the evening, you are also at the right place in Birmingham. Broad street and Brindleyplace has a lot of places for a good night out! The Arcadian is another area for nightlife and has won popularity in the last few years. An perfect stag do Birmingham or hen do Birmingham location. Birmingham is also famous for many spiritual and religious festivals, for example St George's day party, Birminghams International Carnaval and the Artsfest. You see that Birmingham is an perfect city for an unforgettable hen do or stag do Birmingham.

Onemotion/Festaz Partner & Preferred Partner quality mark
We want to achieve a very optimal experience for our customers, both in preparation and on the day of the event itself. What we see as an important indicator of quality is the time in which we cooperate with a partner to great satisfaction. That is why we have 2 quality marks that represent this idea.


Hen do in the UK
Hen do ideas London
London, Woking, Southend-on-sea Chlemsford, etc. - Hen do London
Hen do ideas Liverpool
Liverpool, Ellesmere Port, Chester, Warrington, etc. Hen do Liverpool
Hen do ideas Birmingham
Birmingham, Wolverhampton, Worcester, Telford etc. Hen do Birmingham
Hen do ideas Leeds
Leeds, Castleford, Wakefield, Wetherby etc. Hen do Leeds
Hen do ideas Sheffield
Sheffield, Rotherham, Chesterfield, Barnsley etc. Hen do Sheffield
Hen do ideas Bristol
Keynsham, Bath, Chipping Sodbury etc. Hen do Bristol
Hen do ideas Manchester
Oldham, Rochdale, Bolton or Wiganetc. Hen do Manchester
Hen do ideas Leicester
Loughborough, Melton Mowbray, Coalville or Oakham. Hen do Leicester
Hen do ideas Coventry
Northampton, Kettering, Rugby or Royal Leamington Spa. Hen do Coventry
Hen do ideas Hull
Beverley, Grimsby, Scunthorpe or Selby. Hen do Hull
Hen do ideas Bradford
Halifax, Shipley, Brighouse or Thornton. Hen do Bradford
Hen do ideas Stoke-on-trent
Kidsgrove, Stone, Congleton or Crewe. Hen do Stoke-on-trent
Hen do ideas Wolverhampton
Wombourne, Walsall, Bloxwich or Telford. Hen do Wolverhampton
Hen do ideas Nottingham
Grantham, Newark-on-trent, Mansfield or Loughborough. Hen do Nottingham
Hen do ideas Plymouth
Plympton or Ivybridge. Hen do Plymouth
Hen do ideas Southampton
Portsmouth, Eastleigh, Waterlooville or Fareham. Hen do Southampton
Hen do ideas Reading
Newbury, Basingstoke, Farnborough or Maidenhead. Hen do Reading
Hen do ideas Norwich & East England
Bedford, Southend-on-Sea, Ipswich or Cambridge. Hen do Norwich & East England
Hen do ideas Cardiff & Wales
Cardiff, Barry, Penarth, Caerphilly, etc. - Hen do Cardiff & Wales
Hen do ideas Glasgow
Glasgow, Paisley, Greenock, etc. - Hen do Glasgow
Hen do ideas Edinburgh
Edinburgh, Peebles or Fife, Livingston, Queensferry, etc. - Hen do Edinburgh
WHY STAG/HEN DO IDEAS?
best stag & hen do

ideas in town

book directly at the

organizing company

find your inspiration

here!

the best market

prices available
---
Your activities here?
please visit the contactpage and send us a message
BIRMINGHAM AND SURROUNDINGS
Are you looking for a stag do Birmingham but not in this big city itself? The sourroundings of Birmingham with Wolverhampton, Worcester, Telford or Stafford have a lot to offer for a nice stag do or hen do. Wolverhampton is a city in the West Midlands, who is famous as a market town, specialized in the wool industry. The service sector is also represented in Wolverhampton, which cares for a lot of restaurants and bars. Maybe you can combine your stag or hen do Wolverhampton with this historical fact. Reather go to Worcester? If you want a stag do with a special diner you can also go to Worcester, which is perhaps most popular because of the famous Worcestershire sauce and it's Royal Worcester porcelain. The city has three covered shopping centres and a lot of small shops in High street. Maybe you can do your stag do or hen do Telford in this nice place? Telford is a new, large town in the borough of Telford and Wrekin. It is situated situated about 30 miles west of Birmingham. It is one of the fastest growing towns in the UK and has some beautiful buildings that are listed at the UNESCO World Heritage Site. What do you think about an unforgettable stag do at The Iron Bridge, the first bridge of it's size in the world, made of cast iron only? If you want to celebrate your stag do in a beautiful cultural venue, you can go to the Stafford Gatehouse Theatre. Or you can go to The Met Studio where there is stand-up comedy and alternative live music. Perfect to combine your hen do Stafford. Whatever kind of stag or hen do you are looking for, you will find it at our hen and stag do Birmingham page! We wish you an unforgettable and inspirational stag do in England.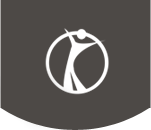 Hen do ideas
We would like to inspire you by providing you with interesting hen do ideas in the UK and abroad.
Hen do ideas
The best hen do ideas in town.
Book directly at the organising company.
No unnecessary costs
The best market prices available
Interesting links